PROFESSIONALS
Serving Louisiana And Beyond
Since 1876
We represent clients across Louisiana and serve as local counsel for law firms nationwide.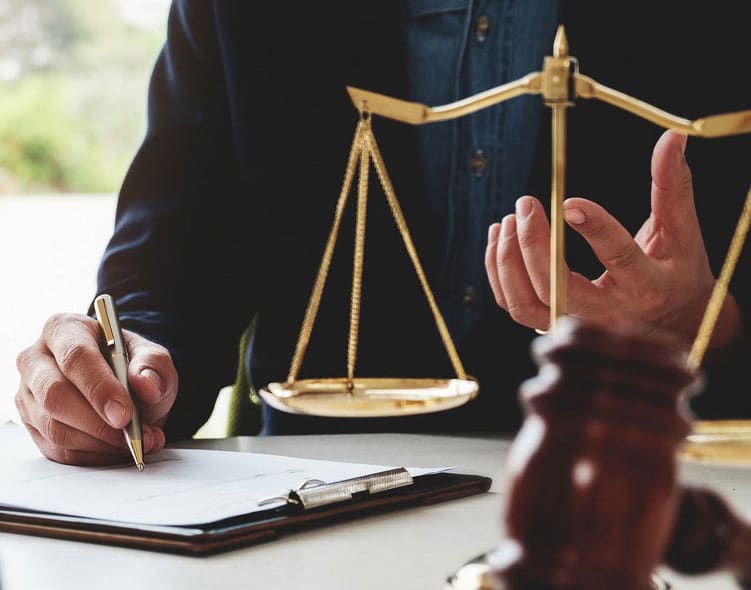 Overview
Robert is a seasoned trial attorney, concentrating in the defense of personal injury, products liability, premises liability and employment-related claims as well as the prosecution and defense of numerous commercial and contract actions. Robert has been recognized as a "State Litigation Star" by Benchmark Litigation, 2019.
Robert has extensive experience with claims arising in the chemical, petrochemical and refining industries. He has litigated hundreds of toxic exposure claims, serious industrial personal injury claims (e.g., spinal cord injuries resulting in paralysis, inhalation injuries requiring lung transplants, and severe burn injuries), industrial construction claims and environmental claims, many of which involved complex chemical, petrochemical, and refinery processes. This experience has given Robert valuable insight into the construction and operation of petrochemical plants and refineries. He also has litigated a variety of commercial claims arising in the industrial and petrochemical setting.
Robert also has extensive experience representing and defending railroads in a variety of legal matters including FELA claims, trespasser claims and crossing accidents. He serves as regional counsel for the Kansas City Southern Railway Company and is a member of the NARTC.
Robert also has successfully defended numerous labor law matters, including claims of wrongful termination, sexual harassment and discrimination, racial discrimination, age discrimination and violations of the Equal Pay Act and Family and Medical Leave Act.
Robert also has represented physicians, accountants, and other professionals in a variety of claims relating to their specific practices.
In addition to his litigation practice, Robert is a certified mediator, having received his training from the Straus Institute for Dispute Resolution at Pepperdine University School of Law.
Representative Experience
Represented Rimkus Consulting Group in an action for damages brought by Shelter Mutual Insurance Company. We urged an exception to venue as the result of Shelter's failure to sue Rimkus in the parties' contractually agreed forum. Although our venue exception initially was denied by the trial court, we took a supervisory writ to the appellate court and then to the Louisiana Supreme Court, which granted our writ to resolve the jurisprudential split on this issue among the Louisiana appellate courts. After extensive briefing and oral argument, the Louisiana Supreme Court ruled in favor of Rimkus, upholding the validity of the pre-litigation contractual venue selection clause.
Shelter Mut. Ins. Co. v. Rimkus Consulting Grp., Inc. of Louisiana, 2013-1977, 148 So. 3d 871 (La. 7/1/14).
Successfully defended styrene manufacturer in $20 million breach of contract claim, obtaining not only a defense (zero) jury verdict on the contract claim but securing a jury verdict in excess of $16 million on client's breach of fiduciary duty counterclaim
Represented CITGO Petroleum in a multimillion dollar contractual claim brought against it by a former scaffolding contractor. After conducting written discovery, we were able to take three depositions that provided the basis for a significant counterclaim. After asserting the counterclaim, the scaffolding contractor agreed to dismiss its claims with prejudice.
Safway Services. L.L.C. v. CITGO Petroleum Corp., Civil Action No. 12-CV-2183, United States District Court, Western District of Louisiana, Lake Charles Division
Successful defense (zero verdict) in lawsuit by security guard against railroad alleging personal injuries requiring multiple surgeries. Partin v. Kansas City S. Ry. Co., 11-1999, 2014 WL 1383257 (W.D. La. Apr. 8, 2014).
Successful defense (as local counsel with Grant Harvey of Gibbs & Bruns) of bond insurer in half billion dollar lawsuit by hospital for alleged breach of contract, bad faith, and unauthorized use of trade secrets
Successful defense of insured petrochemical manufacturer from breach of cooperation claims asserted by its insurers, resulting not only in dismissal of the non-cooperation claims but also multi-million dollar participation in the insurers' subrogation recovery
Successfully defended petrochemical manufacturers from a variety of work site accident and injury claims involving explosions, fires and chemical releases
Successful representation of petrochemical manufacturers asserting multi-million dollar claims for significant damages caused to their processing units resulting from both negligent acts and design/construction deficiencies
Successful representation of physicians in action for breach of option contract, fraud and damages against hospital resulting in pre-trial settlement in excess of one half million dollars.
Representation of national manufacturer of recreational vehicles and manufactured homes in a variety of product liability, rescission and warranty claims
Successfully defended challenges urged by various factions to EPA/DEQ permits issued to petrochemical manufacturers
Successfully defended through trial and/or settlement numerous claims of wrongful termination, sexual harassment and discrimination, racial discrimination and age discrimination
Successful representation at trial and through settlement negotiations of an industrial equipment manufacturer
Representation of major Texas based grocery chain in premises liability claims
Secured summary judgment defense verdict on claims of breach of contract and franchise violation on behalf of country's largest manufacturer of manufactured homes
Secured summary judgment defense verdict (as local counsel, with Bowman & Brooke) in toxic tort infant death cases
Secured summary judgment defense verdict on behalf of national importer in product liability claims
Secured summary judgment victory for major energy company against lessor's claims for unpaid royalties.
Secured summary judgment victory for major refining company (maintaining statutory employer defense) against claims asserted by contractor's injured employee
Representation of utility company against claims of alleged occupational induced hearing loss urged by employees and contract workers
As appeal counsel, successfully obtained reversal of an adverse Equal Pay Act judgment rendered against local university
Areas of Practice
Business, Commercial & Fiduciary Litigation
Litigation
Personal Injury
Products and Premises Liability
Employment Law
Casualty Litigation
Products Liability and Toxic Tort Litigation
Employment Litigation
Construction Litigation
Mediation
Bar Admissions
Louisiana, 1988
U.S. Bankruptcy Court Eastern District of Louisiana
U.S. Bankruptcy Court Middle District of Louisiana
U.S. Bankruptcy Court Western District of Louisiana
U.S. District Court Eastern District of Louisiana
U.S. District Court Middle District of Louisiana
U.S. District Court Western District of Louisiana
Education
Louisiana State University Law Center, Baton Rouge, Louisiana

J.D. – 1988
Honors: Order of the Coif
Honors: Liskow & Lewis Award
Honors: Dean Hebert Scholarship
Honors: LSU Law Center Hall of Fame
Honors: Student Bar Association's Ethics Committee

Louisiana State University

B.S. – 1985
Major: Economics
Published Works
Note, LaFleur v. John Deere Co.: No Recovery of Delictual Damages for the Sale of a Useless Product, 48 La. L. Rev. 1983, 1987
Comment, The Distinction Between Negotiorum Gestio and Mandate, 49 La. L. Rev. 111, 1988
Representative Cases
Shelter Mut. Ins. Co. v. Rimkus Consulting Grp., Inc. of Louisiana, 2013-1977 (La. 7/1/14), reh'g denied (Aug. 25, 2014)
Partin v. Kansas City S. Ry. Co., 11-1999, 2014 WL 1383257, 2014, W.D. La. Apr. 8
Stream Family Ltd. Partnership v. Marathon Oil Co., 27 So.3d 354, 2009-561, (La.App. 3d Cir. 12/23/09)
Lexington Ins. Co. v. M.W. Kellogg Constructors, Inc., 921 So.2d 1106, (La.App. 3 Cir. 2006)
Babin v. Ecolab Inc., 2005 WL 1629947, (W.D. La. 2005)
Ramelow v. Board of Trustees, University of Louisiana System, 870 So.2d 415, (La.App. 3 Cir. 2004) (Appellate Counsel)
Taita Chemical Co., Ltd. v. Westlake Styrene, LP, 351 F.3d 663, (5 Cir. 2003)
Westlake Petrochemical Co. v. TMG Industrial Services, Inc., 861 So.2d 213, (La.App. 3 Cir. 2003)
Roberts v. Richard, 743 So.2d 731, (La.App. 3 Cir. 1999)
Turner v. Fleetwood Homes of Alabama, Inc., 711 So.2d 742, (La.App. 3 Cir. 1998)
Manuel v. Westlake Polymers Corp., 66 F.3d 758, (5 Cir. 1995)
Cormier v. Wise, 638 So.2d 688, (La.App. 3 Cir. 1994)
Goins v Galion Mfg. Co., a Div. Of Dresser Industries, Inc., 626 So.2d 1200, (La.App. 3 Cir. 1993)
Professional Associations and Memberships
Southwest Louisiana and Louisiana State Bar Associations
Louisiana Association of Defense Counsel
National Association of Railroad Trial Counsel
Louisiana Supreme Court Committee on Bar Admissions, Member, examiner on the subject of Louisiana Civil Procedure
Board of Directors for Temple Sinai, Former Member
Contact Details